We have been celebrating Mental Health Week here in Australia this week - did you know that? Did you think about mental health issues? Did you think about what YOU can do?
In the next 12 months, 1 in 5 of us will experience a mental health problem. That is 20% of the population......rather a large portion isn't it. We need to work together doing whatever we can to reduce the stigma and discrimination that STILL surrounds mental illnesses. Maybe you can allow some time to help a person with a mental illness or do a little bit of research into a type of mental illness.
There are the more obvious visual illnesses where a person is brain damaged and we can see they are challenged and make allowances......but there are literally THOUSANDS of people who suffer from depression, bi-polar disorder, psychosis, scizophrenia, post-natal depression, anorexia, bulimia, life limiting phobias, breakdowns, anxiety and on the list goes. These are not always so obvious.
I had the privilege of attending the "Words Poetry Evening" last night here in Adelaide. It was the Open Your Mind Poetry Competition and Words Evening brought to us by the SA Writers' Centre and the Mental Health Coalition of SA.
It was exciting, invigorating and I felt just so blessed to be a part of the story that unfolded. We listened to 2 guest speakers who fight their own personal mental health issues every day and work for better understanding and acceptance of mental illnesses as a whole, along with hearing the winning pieces of the 'Open Your Mind' poetry competition. Totally amazing writing......each category winner was presented with their piece painted onto a canvas by the very talented Suzie Morizzi.
Wow - what an emotional but amazing night. I came away more determined to face my own issues following a breakdown 3 years ago and to put pen to paper to record my journey now. Not because I want it published and I am important, but because I need to own my journey: where I have been and where I have come.
I ask you to just stop and consider your own mental health, keep yourself well and spare a thought for those who struggle. They cannot 'help it' and just get better, it is a VERY REAL illness that affects daily life, relationships, ability to work, ability to be involved in community, ability to socially integrate. It requires assistance, often medication and can be a life time issue. Take the tail end of this week and give a thought to what YOU can do to help reduce the stigma and discrimination surrounding mental health.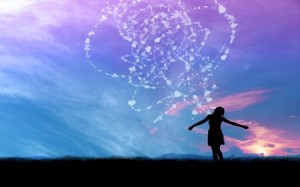 I hope in doing so you are enriched and blessed,